Baltimore Orioles: Reactions To Fangraphs Top 40 Prospect List
Fangraphs has released their list of Top 40 Baltimore Orioles prospects for 2020. What stood out the most?
Happy prospect list season! On Wednesday afternoon, Fangraphs released their Top 40 Baltimore Orioles prospect list, which you can find here. Spoiler alert, catcher Adley Rutschman is ranked as the top prospect in the system. Surprising, right?
Prospect lists are always fun in that they are all different, value certain tools over others, and are always up for debate. Prospects rise and fall, someone in the organization not on the list always seems to pop up, and often times we see a name near the top of the list struggle to make a name for themselves at the big league level.
As an Orioles fan, I have loved watching the growing awareness and interest in the farm system as the major league product works through a major rebuild. As someone who has followed this system very closely for many years, I'm glad to see these players and affiliates rise in popularity and receive more recognition from local bloggers to sites with a more national focus.
With all that being said, let's dive into a few reactions from Fangraphs Top 40 Orioles list, compiled by Eric Longenhagen.
The top ten names are pretty standard, including Rutschman, Grayson Rodriguez, DL Hall, and Ryan Mountcastle at 1-4. All four grade out as 50 or higher Future Value, meaning true major league potential.
Infielder Gunnar Henderson, outfielder Yusniel Diaz, outfielder Austin Hays, outfielder Ryan McKenna, pitcher Michael Baumann, and outfielder Kyle Stowers round out the top ten. Nothing crazy and largely as expected. I'm hoping Henderson is the real deal, especially with the lack of middle infield prospects in the system (Cadyn Grenier comes in at 15, but as yet to show he can be a stable bat in the lineup).
One name you won't find in the Top 40 or even mentioned in the additional notes after the individual prospect write-ups is RHP Cody Sedlock. Sedlock dropped off many Top 30 lists last season after injuries continued to haunt the former first-round pick of the Orioles, but he rebounded well last season, armed with a new four-seam fastball.
Between High-A and Double-A, Sedlock struck out 100 hitters in 95 innings and limited opponents to a .202 average. Marcos Diplan, a waiver claim of the Orioles who has since been designated for assignment and accepted an assignment to the minors, is ranked 28th, but no mention of Sedlock. I, like many others, are certainly lower on Sedlock than in years past, but that one is a little head-scratching.
One lesser-known name of note appearing on this list is catcher Maverick Handley. Handley was drafted in the sixth round last season out of Stanford University. He posted a .535 OPS with the Aberdeen Ironbirds last season, but the reports on his defense are promising. Seeing him at #27 on Fangraphs list is encouraging. Someone has to backup Adley Rutschman and the idea of a Stanford guy with noted defensive abilities behind the plate piques my interest.
Finally, two pitchers who went in opposite directions. LHP Bruce Zimmermann was not on Fangraphs Top 40 last season, but comes in at #18 in 2020. Longenhagen calls him "fully baked" and thinks he could be a backend starter for the Orioles now.
The Baltimore native reached Triple-A last season, posting a 3.21 ERA and 134 strikeouts in 140 innings between AA and AAA ball. Ranking him ahead of guys like Hunter Harvey, Brandon Bailey, and Drew Rom seems like a bit much, but I am high on Zimmermann.
Keegan Akin and Dean Kremer get most of the attention when talking about prospects who will make the jump to the big leagues this season, but I wouldn't be surprised to see Zimmermann work out of the bullpen as a long man and see the most amount of innings among the three, especially if he is productive in spring and early on with the Norfolk Tides.
Lastly, Fangraphs seems to have greatly soured on RHP Brenan Hanifee. The Virginia native was ranked 10th in last year's list, but fell all the way to 34.
Hanifee did see his walk rate jump from 4% to 10% last season in High-A Frederick, but he still kept his groundball rate around 50% and largely kept the ball in the yard, even in home run friendly Harry Grove Stadium (0.84 HR/9 IP).
The 6'5″ 21-year-old is one of the most athletic pitchers in the system and his fastball is still major league quality. He spent a lot of time working on his secondaries last season, which could have impacted his numbers. He will get another opportunity to showcase his stuff next season, likely in Frederick again to start the season.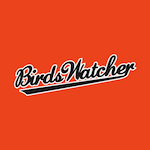 Want your voice heard? Join the Birds Watcher team!
Write for us!
Looking over the list, what do you like? What do you disagree with? Let us know.