Baltimore Orioles: Any More Surprises Before Monday's Non-Tender Deadline?
Will the Baltimore Orioles make a trade today or surprise us by non-tendering additional players by tonight's deadline?
Happy Monday, Baltimore Orioles fans! The holiday weekend is over and it's back to the regular grind this week, but don't worry, more holidays are on the way.
Today should give fans of all 30 Major League Baseball teams plenty to talk about, as the deadline to tender contracts to arbitration-eligible players is set for 8 pm EST tonight. Will the Orioles surprise us with any additional moves or will they go about business as usual?
We already know that the organization has requested waivers for infielder Jonathan Villar after attempts at trading him went unsuccessful. If he goes unclaimed, then Villar will find himself on the free agent market and the Orioles will have let arguably their top player from 2019 walk away for nothing.
Like I've said before, Villar's bat in the lineup doesn't take this team from a 100+ loss team to a contender and from a business standpoint, it's a financially smart move. It's still acceptable to be infuriated by the move. I'm drinking the Mike Elias kool-aid and I'm actually enjoying this whole rebuild from the ground up process, but I also want my time and investment in this team to provide at least a small amount of entertainment value. Pat Valaika doesn't exactly provide that.
MASN's Roch Kubatko reported late Sunday night that the Orioles are working on avoiding arbitration with reliever Richard Bleier. We highlighted Bleier as a non-tender candidate and it seemed as if that was the route the organization was headed for, but I'm glad to see him return for the reasons outlined in our previous piece.
Could we see a Dylan Bundy trade today? Before Thanksgiving, MLB.com's Mark Feinsand reported that a deal was close. We threw out a few potential landing spots for the 27-year-old, meaning it won't be any of these teams (potential American League landing spots here, with another piece looking at National League landing spots here).
If a trade isn't completed today, the Orioles should still tender Bundy a contract. He's projected to make $5.7 million next season and if he continues to improve, as he did last season, he could become an attractive trade piece at the deadline.
Elsewhere on the roster, Trey Mancini is coming back. His MLB Trade Rumors projected arbitration figure is just north of $5 million for 2020. Honestly, he deserves more.
Plenty of teams have shown interest in reliever Mychal Givens, but he remains on the Orioles roster, for now. Despite a down year, Givens still struck out 33.1% of hitters in 2019. Teams that miss out on free agent targets could come calling later this winter. In the meantime, being non-tendered isn't an option here. Givens is projected to make $3.2 million.
Hanser Alberto is likely going to see a big raise this offseason, with a projected salary increase to $1.9 million. He made $578,000 last season and was among the American League leaders in batting average, while destroying left-handed pitching all season long. Non-tendering a second middle infielder would be impossible to explain. We shouldn't see any surprises here.
That leaves Miguel Castro as the only other arbitration-eligible player on the current roster. He's projected to make $1.2 million next year, which seems high for a team who is getting rid of their top players to slash payroll. However, with a Mychal Givens trade likely and Richard Bleier working on a new deal, giving Castro around $1 million isn't out of the question.
Castro had the best season of his career in 2019 (0.4 fWAR, first positive WAR value in his five seasons in the pros), highlighted by a massive spike in strikeouts (from 15% to 22%).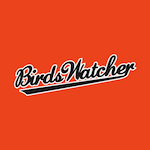 Want your voice heard? Join the Birds Watcher team!
Write for us!
I don't think we see any major surprises today, but wouldn't be shocked to see a trade go down. Stay tuned to BirdsWatcher.com for news and reaction throughout the day. You can also follow us on Twitter @BirdsWatcherFS and give us a Like on Facebook!