Baltimore Orioles Kwanzaa Tweet stirs up backlash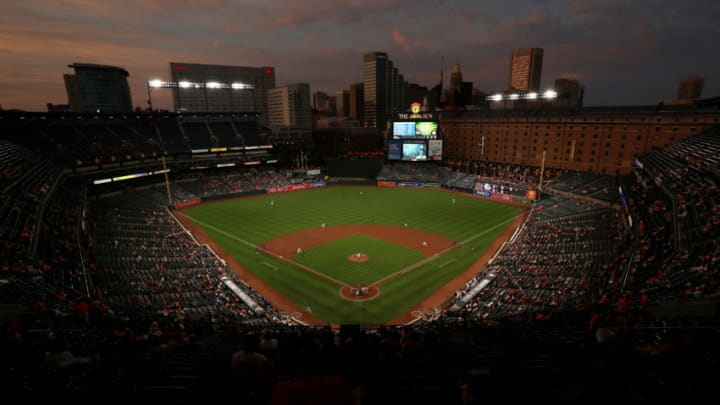 BALTIMORE, MD - SEPTEMBER 21: Starting pitcher Gabriel Ynoa #49 of the Baltimore Orioles works the first inning against the Tampa Bay Rays at Oriole Park at Camden Yards on September 21, 2017 in Baltimore, Maryland. (Photo by Patrick Smith/Getty Images) /
After sending out a friendly Tweet wishing fans a Happy Kwanzaa, the Baltimore Orioles ended up with unexpected replies.
And the Baltimore Orioles Twitter account was not going stand by and let people reply with intolerant remarks.
The original Tweet reads:
After a wide variety of responses that both supported and criticized the Orioles Twitter account, a reply was issued that afternoon:
After the response, the Orioles received nearly double the responses and nearly three times the likes than it did to the original post. Many of the responses were about the origin of the young holiday. Some posts were quite ugly and others were extremely supportive of the team. It is clear that the Orioles simply want to be inclusive. Over the years, the Orioles have wished fans Happy Hanukkah and Merry Christmas through their Twitter account.
Other teams wishing Happy Kwanzaa to their fans
The Orioles were not the only professional sports team to send out Kwanzaa greetings. Several NFL teams, including the San Francisco 49ers and the Houston Texans shared well wishes on Twitter. These two teams did receive similar responses about the origin of the holiday, but they received many more likes than replies.
Brief background on the young holiday
According to History.com, Kwanzaa was created in 1966 by Dr. Maulana Karenga, the chairman of Black Studies at California State University in Long Beach. He created the event "After the Watts riots in Los Angeles, Dr. Karenga searched for ways to bring African-Americans together as a community." The website breaks down the details of the holiday, which lasts for seven days and has several symbolic ceremonies.
More from Orioles News
Racial slurs still hurt
During the 2017 season, center fielder Adam Jones was the recipient of racial slurs while playing against the Boston Red Sox at Fenway Park. This ugly event in May forced the MLB to address security and standards at all of its ballparks. The spectator who threw peanuts at Jones and heckled him with racial slurs was banned for life from Fenway by the Red Sox.
Jones then shared an essay and spoke in a video in The Players' Tribune addressing the racist comments from that day. He shared his concerns about how his young son will feel when he learns about this event. Jones and other black players, like Chris Archer and Andrew McCutchen, also spoke on MLB Network about their experiences. Their voices were powerful.
Next: More minor league pitchers join the Orioles
It is too bad that the Orioles cannot send kind wishes to its fanbase without having so much negativity sent back in return. However, after all of the backlash, the Orioles might choose not to send out any holiday greetings in 2018.