Baltimore Orioles: The Spring Of Adley Rutschman
We're just here to swoon over Baltimore Orioles top prospect Adley Rutschman. That's it.
Baltimore Orioles top prospect Adley Rutschman won't break camp with the big league squad, destined to begin the 2020 season with either the High-A Frederick Keys or Double-A Bowie Baysox, but fans are getting a heavy dose of the future of the franchise before spring training games kick off this weekend.
The Orioles are going to struggle, responding to a second-straight 100+ loss season by slashing payroll to the 2nd lowest team payroll to start 2020 at $65 million, more than half of that being paid out to Chris Davis and Alex Cobb (combined -3.6 fWAR over the last two seasons).
As Chris Davis recycles old quotes about looking forward to an improved season despite refusing to make any changes to his game, it's time for fans to focus their attention elsewhere, Adley Rutschman.
After watching Rustchman's batting practice on Wednesday, Orioles manager Brandon Hyde told reporters, "He's come here like he belongs." (From Joe Trezza at MLB.com).
Last year's top overall draft pick is certainly giving us the type of February baseball content Orioles fans need. Can we just swoon over Rutschman for a second while we close out the final few days of the offseason?
We're well aware of what Rutschman can bring to the plate and have drooled over his defensive abilities, but MLB.com recently sat down with Rutschman to get a better sense of his personality off the field in an enjoyable read you can find here. He calls himself a "connoisseur of breakfast" and has a celebrity crush on Emily Ratajkowski, meaning the kid clearly has fantastic taste.
Lastly, can we talk about this photo for one second?
Maybe all of this is just a way to have fans not focus on the doom and gloom that 2020 is sure to bring at the major league level, and if it is, it's working. The Orioles have only seven televised spring training games on MASN. Hopefully, fans get the opportunity to see him in some game action before being re-assigned to minor league camp at some point this spring.
After watching last season's team, we deserve it.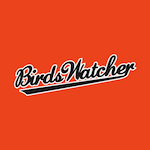 Want your voice heard? Join the Birds Watcher team!
Write for us!
The Baltimore Orioles open up their spring training on Saturday with a game on the road against the Atlanta Braves.