Baltimore Orioles: Grayson Rodriguez Facing Added Pressure In 2020?
RHP Grayson Rodriguez was one of the Baltimore Orioles top performing Minor League pitchers in 2019. Can he replicate that success against more advanced competition?
Twenty-year-old right-handed pitcher Grayson Rodriguez was one of the winningest minor league pitchers in the Baltimore Orioles organization in 2019. His win total (10) was second to that of Bowie's (AA) left-hander Zac Lowther (13-7) and was good enough to earn the Texas native a share of the team's Jim Palmer Minor League Pitcher of the Year Award with Bowie's Michael Baumann.
Rodriguez, the Orioles #2 ranked prospect, pitched for the Delmarva Shorebirds (A-Low) in 2019 and was a major part of the most successful minor league pitching staffs in the Orioles system and one of the more successful minor league staffs in all of baseball. The 2018 first-round draft pick out of Central Heights High School in Nacogdoches, Texas finished his 2019 season with a team-leading 10-4 record, accompanied by a 2.68 ERA, 0.99 WHIP, 129 strikeouts (team-leader) and 36 walks over 94.0 innings pitched.
Rodriguez's 2019 season was so strong that he earned multiple awards and distinctions: South Atlantic League Pitcher of the Week for April 14th, South Atlantic League All-Star, South Atlantic League Post-Season All-Star, Most Outstanding Major League Prospect, as well as being named to the Sirius XM Futures Game (with Frederick's DL Hall).
That type of success may be hard to duplicate and that is why I fear that Rodriguez is facing additional pressure in 2020. Should he not equal or even improve upon his 2019 success in what I anticipate will be a spot in the Frederick (A-Adv.) rotation, the fan base may sour on that perceived regression. This is, after all, a fan base that seemingly turned on former top prospects Cedric Mullins and Chance Sisco when they did not replicate early success and live up to expectations.
The 2020 Orioles enter the second year of the rebuild under General Manager Mike Elias and as expected, it is not going to be pretty. In many ways, the fan base is growing impatient to a degree and does not like what the rebuild looks like, a fact that was touched on during the team's recently held Winter Warm-Up at Oriole Park at Camden Yards.
A portion of the fan base also expressed their vitriol at the team's recent trade of infielder Jonathan Villar to the Miami Marlins and trade of pitcher Dylan Bundy to the Los Angeles Angels. There is no doubt that the Baltimore fan base is starved for a return to the glory days, the question is does it have the ability to trust the process needed to get there?
Rodriguez certainly set the bar high for himself in 2019. His continued development is the key and we must just sit back and watch the process of that development continue. He is a special talent and one that has a chance to play a major part in the future resurgence of the Orioles organization.
As fans, just enjoy the ride without unrealistic expectations and undue added pressure on prospects such as Rodriguez to perform at a constant high level year in and year out. The rebuild requires patience and the development of top prospects does as well.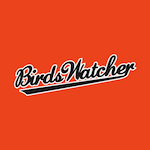 Want your voice heard? Join the Birds Watcher team!
Write for us!