Baltimore Orioles Minor League Recap: July 14-16
A short three game week post All Star Break for the Orioles minor leaguers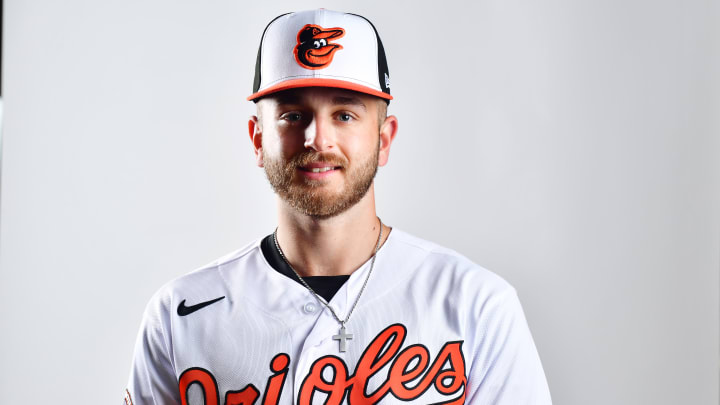 Baltimore Orioles Photo Day / Julio Aguilar/GettyImages
A uncommon three game set over the weekend in the minor leagues. Let's recap after the break.
Baltimore Orioles three game minor league weekend series recap
Norfolk Tides (AAA)
Series vs Scranton/Wille-Barre RailRiders (Tides wins 2-1)
Record: 57-31
Game 1: SWB 3-11 NOR
Game 2: SWB 10-2 NOR
Game 3: SWB 3-4 NOR
Coby Mayo debuted in a good fashion: a two-run double. But, he finished 2-11 with 3 RBI and .581 OPS. Don't worry, he'll be better. For AAA 'veterans', a good outing by Connor Norby (5-12, 2 HR, 3 RBI, 1.417 OPS), Heston Kjerstad and Joey Ortiz (4-12 each). On the mound, Justin Armbruester had a nice outing (3.0 IP, BB, 5 K). Chayce McDermott, the Baby Bird of the week, threw three innings and allowed three hits, three runs (two earned) with two strikeouts.
Next series: at Gwinnett Stripers
Bowie Baysox (AA)
Series vs Akron RubberDucks (Baysox wins 2-1)
Record: 38-46
Game 1: AKR 8-6 BOW
Game 2: AKR 0-1 BOW
Game 3: AKR 5-6 BOW
A heck of a week by John Rhodes (5-14, 3 HR, 5 RBI, 3 R, 1.357 OPS) and Billy Cook (3-8, 2 HR, 3 RBI, 2 R, 1.569 OPS). For Jackson Holliday, a nice AA debut (6-12, 2B, R, 1.154 OPS) and if he keeps that pace, he'll be on AAA roster on 2024 Opening Day and his goal to reach majors next year could be possible. From pitching staff, Alex Pham had another scoreless outing with only two walks allowed. Cade Povich finished with seven strikeouts in five innings.
Next series: vs Harrisburg Senators
Aberdeen IronBirds (High-A)
Series vs Wilmington Blue Rocks (Birds wins 2-1)
Record: 43-38
Game 1: WIL 2-15 ABD
Game 2: WIL 2-3 ABD
Game 3: WIL 2-1 ABD
Kyle Brnovich alert! He continued his rehab assignment with a great outing (3.0 IP, H, 4 K). Another pitcher with a similar performance is Daniel Lloyd (3.0 IP, H, BB, 6 K). All pitching staff were solid. Jared Beck will debut this week for IronBirds. For hitters, three players with four hits in eleven at-bats: Creed Willems, Dylan Beavers and Frederick Bencosme. A mention to Willems, the only one to hit a Home Run and 7 RBI.
Next series: vs Bowling Green Hot Rods
Delmarva Shorebirds (Low-A)
Series at Salem Red Sox (tied 1-1)
Record: 38-44
Game 1: DEL 0-9 SAL
Game 2: DEL 2-1 SAL
The offense had four players with 4+ hits, but only five extra-base hits (no Home Runs): Stiven Acevedo (5-13), Adam Crampton (4-9), Anderson De Los Santos (4-12) and Carter Young (4-12). The best pitchers of the week were Edgar Portes (5.0 IP, 5 H, ER, 6 K) and Deivy Cruz (4.0 IP, 2 H, 4 K).
Next series vs Charleston RiverDogs